Delivery time
01. Instant Delivery
SKU:

10000170590006
In this edition of Farming Simulator, your crops and farm are going to look even more realistic thanks to the major graphical overhaul and you will be able to make use of many additional features, such as new crops, more machines, and even horses. Play now this more realistic than ever before farming simulation game, purchase land and use the new equipment to establish yourself as a successful farmer.
Start your own farmland
As a new player, you have the option to decide on three ways of beginning your journey as a farmer. You can choose an easy start with some equipment, and a pre-built farm already in your possession, or an option with more freedom, where you receive a good amount of money to build everything the way you want it to be. The last option allows you to start from scratch with limited money and no land, so you need to make careful decisions to become successful step by step.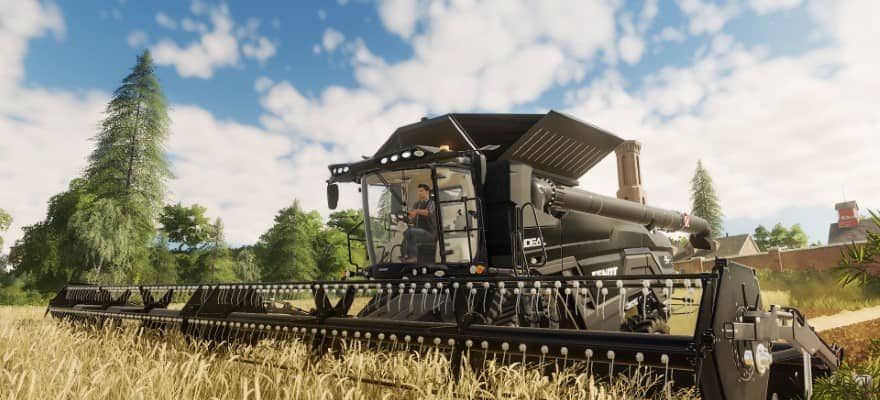 Switch up your vehicles
Try out the wide selection of vehicles which includes John Deere one of the best-known agriculture equipment company in the world, however, there are many other also big names in farming industry such as New Holland, Challenger, Massey, Fendt, Case IH, Valtra, Ferguson and numerous others for you to browse and check out.
EU or NA?
Farming Simulator 2019 presents players with two new farming environments where you can develop your farm. Choosing between European or American lands gives you not only different visuals but also other options and activities. Try out the new agriculture machinery as well as the new crops including oat and cotton.
Animals on your farm
Farm sim now introduces horse breeding, instead of sitting on your farm whole day, go on a horse ride and explore the vast lands surrounding your farm. Additionally, you can transport your horses in new equipment. Other animals received a number of tweaks to the way they worked, for example, selling eggs now requires taking an eggbox to a selling point instead of just picking them up from the ground.
Enjoy the improved graphics
The now redesigned graphics engine creates a more realistic view over your world of farming. Now you can immerse yourself, even more, thanks to the improved shadows, textures and lighting effects.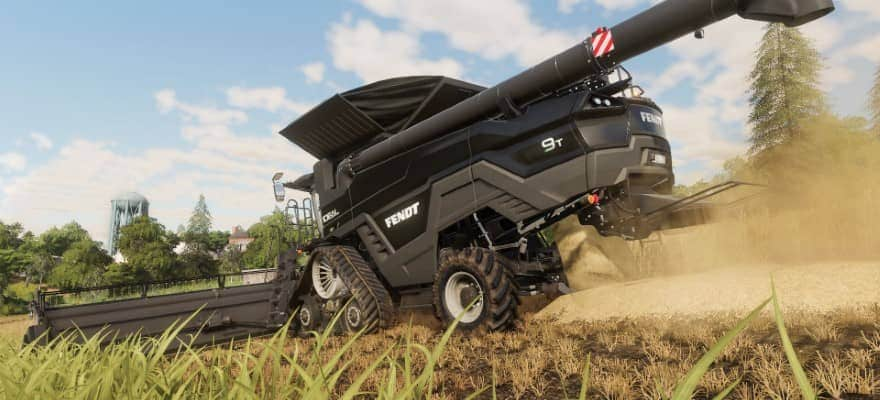 Play in multiplayer
The game offers you a multiplayer mode to play with up to 15 other players, so get ready to cooperate with other people to raise your earnings, develop a flourishing farm and feel like you are really working in a community.
Get more content with mods!
Change your experience in the game with modifications made by the Farming Simulator community available for you to download from the official web page and other internet sources.
Reception
Farming Simulator 19 for PC received generally positive feedback for its realism and improved graphics and gameplay elements as well as new features such as the most expansive vehicle rooster of all the previous games, new crops, and horses.
Specification:
Farming Simulator 19 Steam Key GLOBAL
Platform

Steam

Region

GLOBAL

Windows minimum requirements

<strong>Minimum:</strong><ul class='bb_ul'>
<li><strong>OS:</strong>64-bit Windows 7, Windows 8, Windows 10<br></li>
<li><strong>Processor:</strong>Intel Core i3-2100T @ 2.5GHz or AMD FX-4100 @3.6 GHz<br></li>
<li><strong>Memory:</strong>4 GB RAM<br> </li>
<li><strong>Graphics:</strong>Nvidia Geforce GTX 650, AMD Radeon HD 7770 graphics card or better (min. 2 GB VRAM, DX11 support)<br> </li>
<li><strong>Hard Drive:</strong>20 GB available space</li>
</ul>
No more offers for this product!
Farming Simulator 19 Steam Key GLOBAL